If your days and nights have been lonely of late… why not take matters into your own (crafty) hands by creating a real life Pazzo … well, a dashboard sized more specifically! You'll finally be able to hold him, cradle him like a baby or even go for a run together as the sun sets. Just remember, his made up of paper and would probably break due to the excessive handling and extreme weather or damp conditions; but at least his alive and he loves you!
Before we start, we'll need to find your future paper friend. The cheeky little blighter can be found hiding away here. After sniffing around for a bit you'll eventually come across a link to download the "Bobblehead Pazzo" PNP paper-craft for FREE! We recommend printing on paper with at least 180gsm (or higher) thickness; any thinner and the little fellow might be a bit wobbly on those stumpy legs.
But before you succumb to a cutting, folding and glueing frenzy, we have to do a little workspace check. The most important thing with paper-craft is to have the correct tools for the job – and remember to do a little safety dance!
Firstly, examine the printout, you'll notice numbers on each tab. Those numbers mean two things; the order of which piece to start with and a reference point for glueing (i.e. Tab 3 is glued to Side 3)
So lets start by grabbing some scissors and cut Pazzo's head. Make sure you only cut the solid black lines and not the dotted lines (those are for folding) Once you've cut the head out, gently fold down where the dotted lines are and start glueing the tabs to the appropriate number.
Repeat this with each main body piece in this order; Body, Foot – Right, Foot – Left, Arm – Left, Arm – Right. Then glue the main body parts together by glueing them on the various indicated area.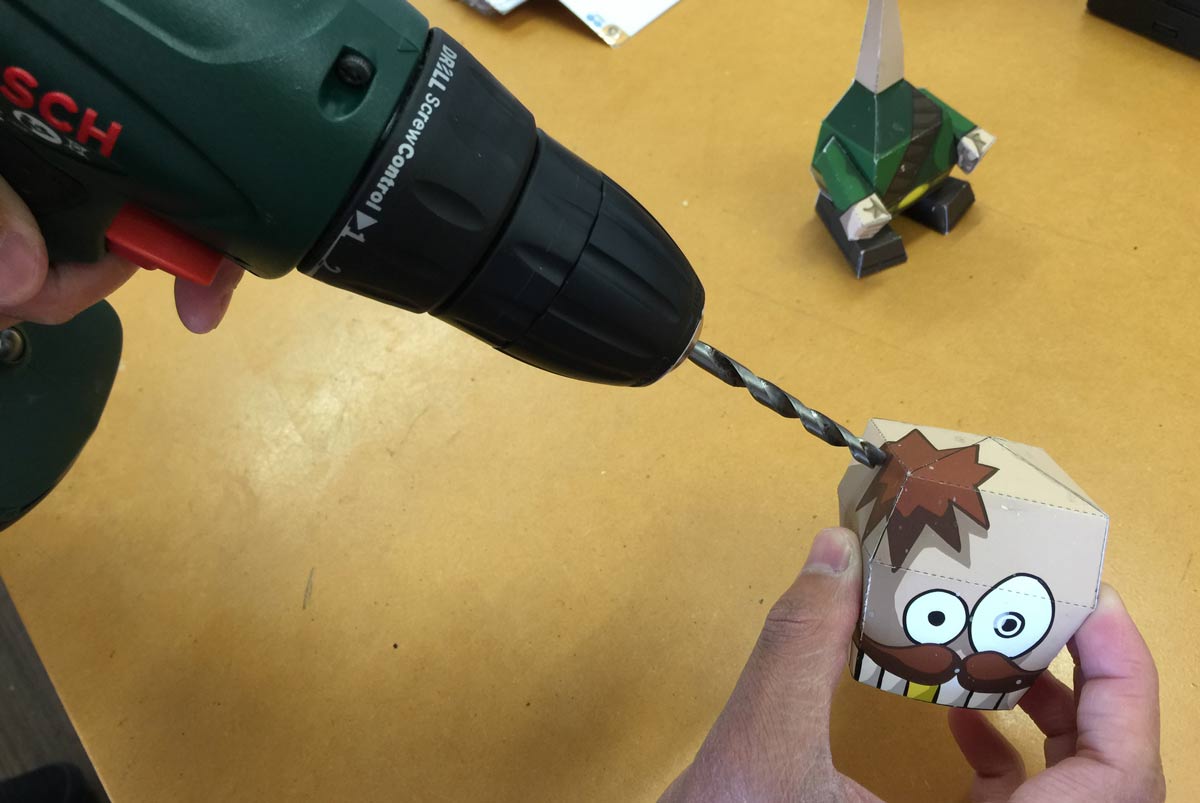 Finally, finish up by adding Pazzo's head on the neck so that it "wobbles."; you might have to pinch the top of the tapered neck to get a suitably pleasurable wobble. There you have it, your very own Pazzo.
If this is all a bit too crafty, and a bit too labour intensive, just go download the game "Mad Dash – Canyon Run" from iTunes… and hey it's FREE!